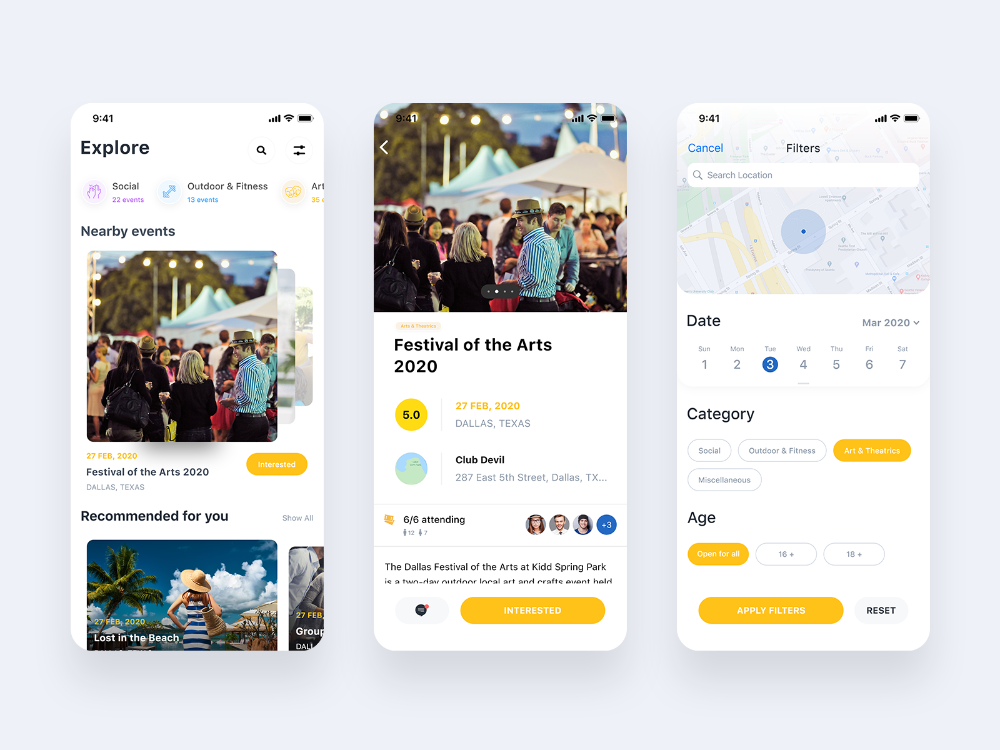 Social Media
Cross-platform mobile apps that look native and feel native. Experience the power and speed of a native mobile app with no compromise on high performance. Mobile apps are customized to get you closer to customers in less time and cost.
Our engaging social networking & media apps developed upon a react-native framework have helped users boosting their social quotient as well as in tracking and retargeting the audience.
Virtual Reality
We have mapped our expertise in scaling high-end 'virtual-reality' verticals and have upscaled our technical quotient in delving into next-gen products for the latest technological innovations.
Fashion & Apparels
The fashion and apparel industry had benefited from our cross-functional yet native approach of integration upon React-Native framework to conceptualize mobile apps for a wide array of global fashion parameters into a single sense of style. The mobile technologies we leverage are as varied and impactful as your clothes are.
Professionals at ITYogisTech are engaged in developing highly creative, unique, and "charming" designs for mobile apps for fashion connoisseurs. We understand that each fashion store or designer out there is driven by markedly different sensibilities.
Lifestyle
With React-Native, we have heavily contributed to conceptualizing stunning and high-end mobile applications for the extended business verticals amongst which 'Lifestyle' is one of the most uptaken ones.
Food & Beverages
Showcase your culinary creation to the world through our food and beverages Apps. These applications are well accentuated upon React-Native Framework which has been widely accepted as the preferred framework for such services.
We create and develop impeccably stunning and functional mobile applications leveraging this said platform as it enables the lucid conceptualization of the essentials of this business niche.
Our unmatched experience in crafting food and beverages mobile apps has made us one of the trustworthy names in the market. We have worked closely with several food companies out there and have helped them in gaining substantial traction in the industry as well.
Career & Education
While catering to extended businesses of career and education, wherein one needs to reach faster users than your competitors, one requires a cross-platform app developed in less time yet highly functional and affordable. Apart from other existing cross-platform frameworks like Xamarin, React Native, and Cordova you should prefer React-Native due to its modern architecture that supports rapid application development with graphics-rich UI as well as makes the app easily accessible on both mobile platforms.
The better you engage users with the high end-user interface the more quickly your brand will expand among the customers. We have unrivaled expertise when it comes to the creation of highly functional and navigable online job portals. With a clear surge in the frequency of online job searches, several companies are looking forward to initiating their career portals.