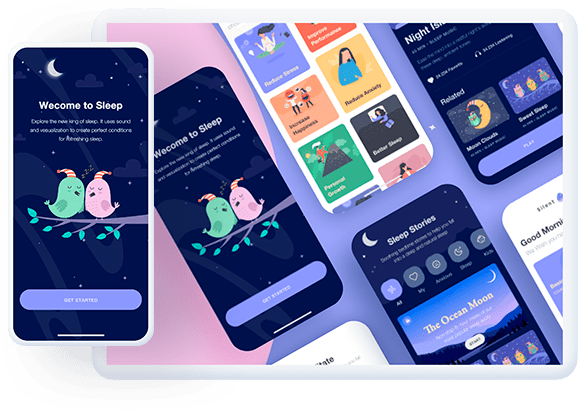 Android
ITYogisTech, one of the leading global firms engaged in furnishing top-notch android applications over the broadest spectrum of mobile development availing has crafted a particular niche with its rewarding all-inclusive quality services, technical expertise, and passion, empowering business objectives. We leverage product strategy to MVP to final delivery in the budget under a specified time frame with in-depth user behavior research backed with feature-rich Android apps for engaging users. Our illustrative services include:
Android application development
Android web development
Android social networking apps
Android mobile website development
Android business application development
Android multimedia application development
Android tablet application development
IOS
Empowered by high-end problem solvers & app developers who have expertise in cutting-edge technology to build mobile apps for exponential business growth.
Our iOS apps development services bring intuitive applications which are of the highest industry standards. We deliver minimalist iOS apps design tailored as per the preferences of the customer and the latest trends in place. We eventually strive towards providing all of our customers, regardless of whether it's an aspiring startup or a Fortune 500 company, with a solution that is perfectly geared towards the individualized requirements.
A brief glimpse of our rewarding solutions:
Custom native and hybrid iOS apps development services
Enterprise Mobility Solutions
iOS apps prototyping solutions
iOS Mobile Apps Testing
iOS Apps Support & Maintenance
React-Native
ITYogisTech being a top-notch Mobile apps development company aim at providing a high quality of service in every phase of Client Relationship, from initial contact to follow-up support. Our major focus is laid on proper communication, transparency, quality, and human relations. Recognizing, Client's unique requirements and consistently exceeding their expectations is what sets us apart from the rest. In ITYogisTech we not only focus on developing and maintaining the products and services we offer but also on building long-term business relationships with our customers.
We develop native iOS and Android apps using the latest React Native javascript library.
About ReactNative
Open Source
Rapid Development
Re-usable Code (productive)
Rich Ecosystem